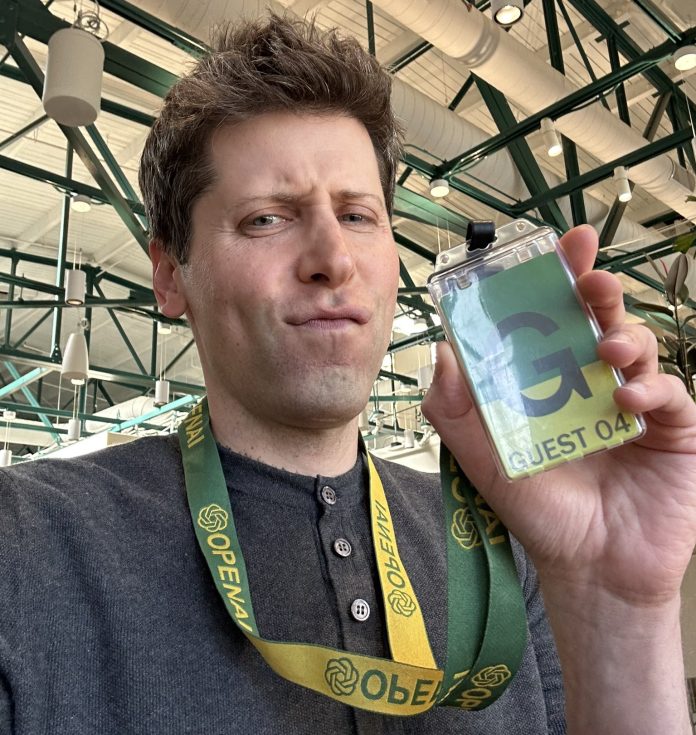 If you hadn't heard, Sam Altman was ousted from OpenAI this month (November 2023) reportedly due to a "breakdown of communications" with the company's board, not "malfeasance," according to an internal company memo.
However, the move has sparked a wave of protest, with over 700 current OpenAI employees threatening to quit if Altman is not reinstated. The board stated that Altman had not been "consistently candid" in his communications with them, but they did not provide any specific examples of what he had failed to disclose.
Then in a twist of events, a new board has been created and Altman has been welcomed back.
The back story: possible explanations for Altman's oust
The exact reasons for Altman's ouster are still unclear, but there are a few possible explanations, according to reports. One possibility is that Altman had been arguing for a more commercial approach to OpenAI's work, while the board was more interested in maintaining the company's non-profit status and focus on safety. Another possibility is that Altman had been misleading the board about the company's financial performance.
Whatever the reasons for his ouster, it was a clear sign that the board had lost confidence in Altman's ability to lead OpenAI. The company has been struggling to balance its mission of developing safe and beneficial AI with the need to generate revenue, and Altman's departure suggests that the board may be taking a more cautious approach to OpenAI's future.
Altman's ouster also has implications for the broader AI community. OpenAI is one of the most respected AI research companies in the world, and its decision to remove its CEO could send a message of instability and uncertainty to the industry. It is also likely to lead to a reassessment of the role of CEOs in AI companies, as investors and employees alike debate the best way to govern these powerful organizations.
Secondary market feels impact of OpenAI turmoil
The sudden removal of OpenAI CEO Sam Altman has sent shockwaves through the secondary market, with prospective buyers of the company's shares abruptly pausing their activity, Pitchbook has reported. According to Javier Avalos, CEO of secondary trading platform Caplight, buyer interest in OpenAI stock totalling around $100 million all but evaporated between Thursday and Monday.
Amidst the turmoil, Microsoft, a major investor in OpenAI, has announced that it has hired Altman to run an advanced AI research lab. This move suggests that Microsoft may be attempting to salvage the situation and retain Altman's expertise, but it remains unclear how this will impact the secondary market for OpenAI shares.
The situation at OpenAI is still unfolding, and it remains to be seen how the company will recover from this leadership crisis. However, the sudden halt in secondary market activity suggests that investors are wary of the uncertainty surrounding the company's future.
Only time will tell what the long-term consequences of Sam Altman's ouster will be. However, it is clear that the event has had a significant impact on OpenAI and the AI community as a whole.
Hype v. long-term value creation
Some critics have argued that Altman's ousting shows that the AI industry is more focused on hype and speculation than on long-term value creation. They point to the fact that OpenAI has raised billions of dollars in funding despite having no clear path to profitability. Yet, anyone who now sees AI tools as essential to their business and daily tasks clearly sees the financial potential.
Others have defended Altman, arguing that his dismissal was necessary to ensure the long-term success of OpenAI. They point to the fact that Altman had been pursuing a number of risky ventures, including an AI chip company that could have competed with Nvidia.
It is still too early to say what the long-term impact of Altman's ousting will be. However, it is clear that the event has shaken the AI community and raised questions about the future of AI investment.
Here are some of the specific concerns that have been raised:
The stability of OpenAI: OpenAI is a relatively young company, and it is unclear whether it will be able to survive without Altman's leadership. The company has already lost its president, Greg Brockman, who resigned in protest of Altman's ousting. Staff loyalty to Altman is also a sign of the times and investors and boards must think before making knee-jerk reactions, such as ousting company founders. That is unless a situation presents proof of serious misconduct or foul play.
The future of AI investment: The AI industry is still in its early stages, and there is a lot of uncertainty about the future. Altman's ousting could make investors more cautious about investing in AI companies. This could slow VC investment even more into 2024.
The focus on hype and speculation: Some critics argue that the AI industry is more focused on hype and speculation than on long-term value creation. Altman's ousting could be a sign that investors are starting to get tired of empty promises.
It is important to note that these are just concerns, and it is very possible that the AI industry will continue to grow and thrive. With Altman now going back to OpenAI, the events are still significant in that they could have a major impact on the future of AI due diligence and succession planning.