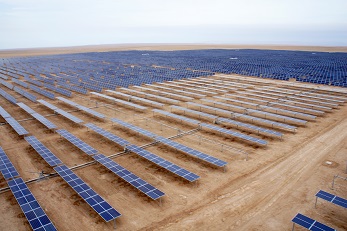 The projects have "remarkable recurring revenues, as evidenced since their commissioning at the end of 2012". Solarpack currently has three operating photovoltaic power plants in Southern Peru, adding a capacity of 62.8 MW to Solarpacks portfolio.
Solarpack, meanwhile, retains a controlling share in the projects. Solarpack will use most of the funds obtained from Ardian's investment to repay a bridge loan taken out last year to buy 90.5% of the projects.
Ardian's investment in the Projects allows Solarpack to adequately balance the funding needed to purchase Tacna Solar and Panamericana Solar with the generation of additional resources to finance its growth plan.
Solarpack and Ardian co-invested in two other solar projects, located in Chile and Peru, in 2016. Ardian holds 81% of the projects and Solarpack the remainder.
In January of this year, Bruc Iberia Energy Investment Partners acquired from Solarpack two solar photovoltaic power plants under construction in Spain with a combined capacity of 100 MW. The plants represent a total investment of EUR65m euros and have project finance in place from Banco Sabadell.
The two 50 MW plants are located in Alvarado-La Risca, a town in the municipality of Badajoz (Extremadura region). The plants have been developed by Solarpack who will continue to manage the projects throughout construction and operations. The sale of the energy is secured by a Power Purchase Agreement (PPA).
The deal marked the first investment in Spain made by Bruc Iberia Energy Partners, with shareholders including Juan Béjar, OPTrust and Green Investment Group. Bruc Management, also led by Juan Béjar, advised and managed Bruc Iberia Energy Partners. Macquarie Capital acted as financial advisor.