Auction house Christies is hosting a collection of 30 editions by the anonymous and notorious street-artist Banksy in a campaign cheekily coined: 'Banksy: I can't believe you morons actually buy this sh*t.
Some works have already surpassed bid expectations with just over five days left before the bidding comes to a close, according to Christies' website.
"The sale is cheekily titled in homage to the artist's Morons screenprint (lot 211)," writes the auction house.
"The source image of this work is a photograph of the record-breaking sale of Vincent van Gogh's Sunflowers at Christie's in 1987, with van Gogh's canvas replaced by Banksy's text," the auction house explains.

The sale is led by an extremely rare artist's proof of Girl with Balloon – Colour AP (Gold) (lot 205), the first time that a colour variant of the artist's seminal artwork has been offered at auction.
The work is complemented by an impression from the standard edition of 600 with the red balloon (lot 202) which was acquired directly from Pictures on Walls by the present owner.

Further highlights include Choose Your Weapon (Lemon Yellow) (lot 207) and Choose Your Weapon (Magenta) (lot 209), from the small signed editions of 25.
With a large selection of both signed and unsigned prints, this sale offers a diverse range of subjects and price points for works by Britain's favourite artist, said Christies.

Bidding
11 – 24 September 2019

Contact
James Baskerville
Head of Sale
jbaskerville@christies.com
Tel: +44 (0)20 7752 3385
If Banksy is perhaps out of your budget, there are other artists that may catch your eye this month, that are working up to their Blue Chip Artist status, yet a fraction of the price tag.
The Miles McEnry Gallery in New York has launched its season with an exhibition of new paintings by Israeli artist Guy Yanai. Though the Tel Aviv-based artist has shown his work all over the world, this exhibition, in the heart of New York's premier gallery district, is sure to propel him into new heights, says art sales site, Artspace.
The site suggests if you like his work, "buy now before it is out of reach."
Ethiopian-born Julie Mehretu will have her first-ever comprehensive retrospective, co-curated by Christine Y. Kim at LACMA and Rujeko Hockley at the Whitney. Opening at LACMA in November, it will then travel to the Whitney in June 2020, and then continue on to the High Museum of Art in Atlanta and the Walker Art Center in Minneapolis.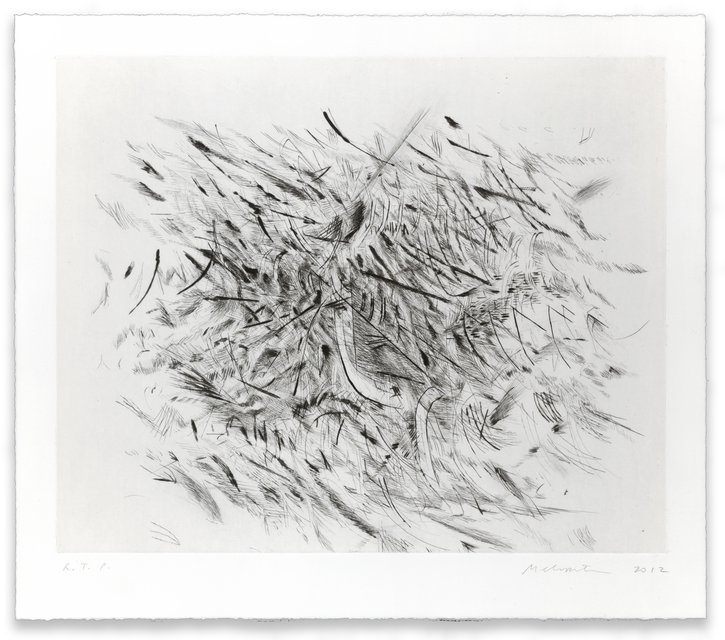 According to the LACMA, "it covers over two decades of her examination of history, colonialism, capitalism, geopolitics, war, global uprising, diaspora, and displacement through the artistic strategies of abstraction, architecture, landscape, movement, and most recently, figuration."